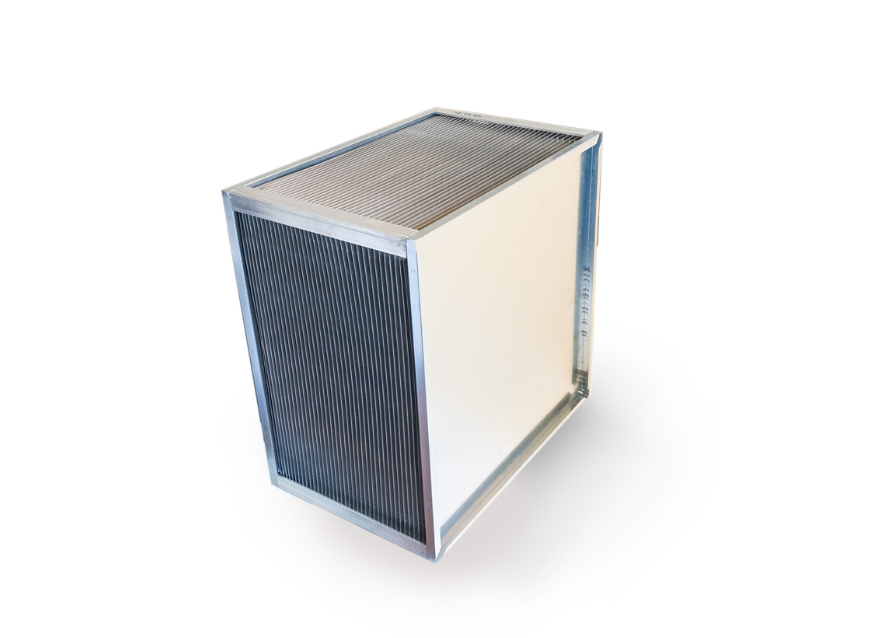 Among the RecoV products and services, there is also the design and production of heat recovery systems and, in particular, that of a wide range of air-to-air aluminum plate heat exchangers high efficiency.
The goal of our work is to always provide you with answers to your needs. For this reason, we are able to offer you different solutions for dimensions and possible configurations .
Types and dimensions of heat recovery systems
The RecoV offer includes various types of heat recovery, among which it is possible to distinguish those with aluminum sides or galvanized steel and with reinforced frame or with simple frame .
The dimensions of the base of the heat recovery units can vary from 400 to 1000 mm on the side, while the height can be modified according to need.
Among the services offered by RecoV, there is also the supply of the production line for the realization of your recuperators.
To request more information regarding the design and production of heat recovery systems or to receive advice for the purchase or creation of customized products, you can contact our staff by visiting the Contact section of the site or by clicking on the "Contact Us" button.