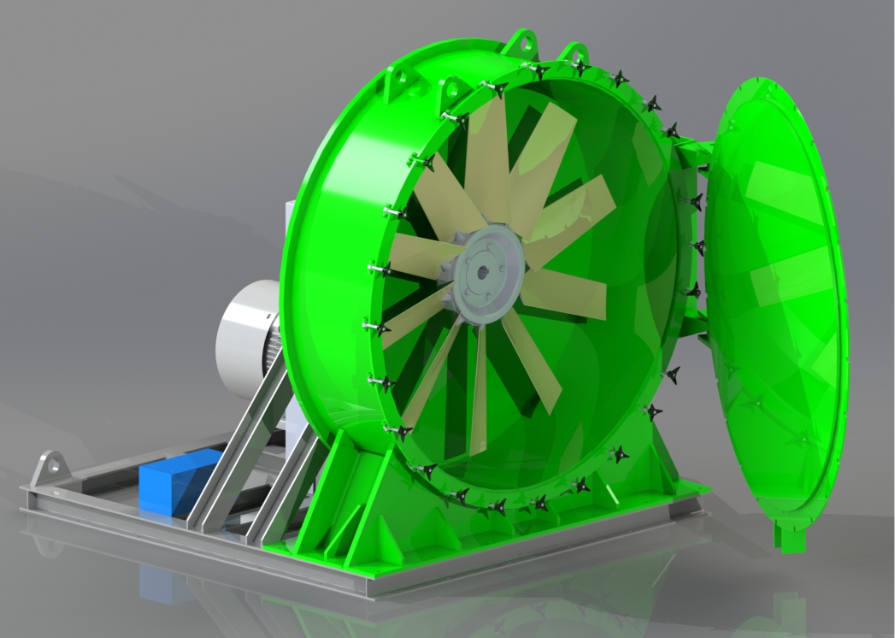 At RecoV we take care of the design and construction of test facilities dedicated to measuring the maximum rotation speed and the other parameters that describe the technical quality , the estate and the general characteristics of an impeller (over-speed test stands). In fact, the systems we build allow us to test the impellers of any shape and material in order to verify:
maximum rotation speed
the mechanical fatigue seal due to programmed start and stop cycles
the study of deformations during centrifugal loading
the electrical power absorbed during work
Characteristics of the RecoV impeller test facilities (over-speed test rigs)
Like the other types of testing facilities produced by RecoV, those dedicated to the testing of impellers also take advantage of a fully automated IT system , which controls:
impeller speed
acceleration and stop times
the temperature of the test chamber (from -60 ° C to + 120 ° C)
the pressure inside the test chamber (from -1 Bar to + 1 Bar)
Moreover, thanks to the high-resistance windows it is possible to make high-speed videos to resume the deformations and the breaking of the blades or of the impeller hub.
Our staff is at your disposal to provide any clarification regarding the testing facilities for impellers or for a first contact for the definition of a new project: for send your requests, you can refer to the "Contact Us" button or visit the Contact section of the portal.