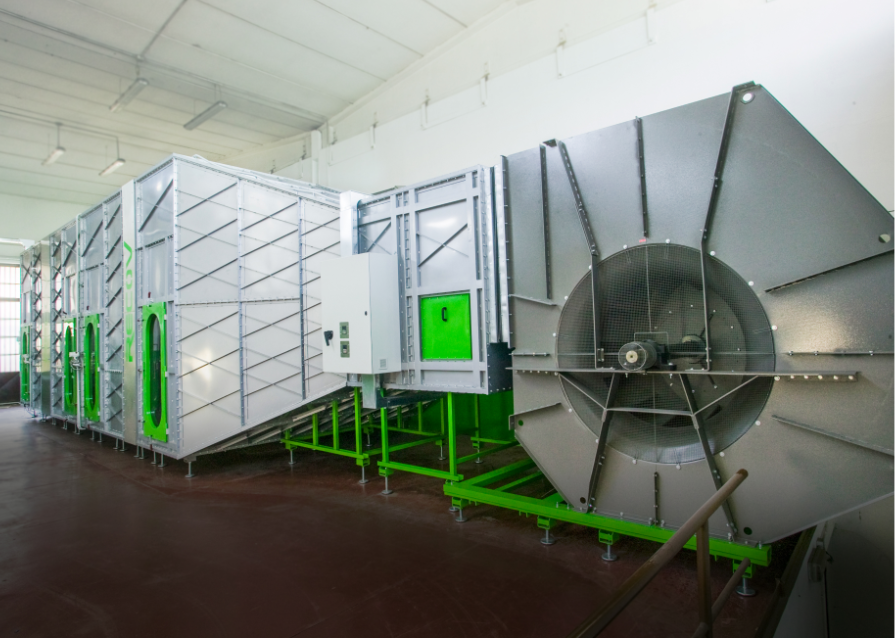 We design and build wind tunnels to measure the performance of all objects through an air flow, either actively (fans, thermal or other machines) or passively ( filters, recuperators or other).
Our technical departments are able to deal with the development of tailor-made projects , elaborated on the basis of the Customer's needs, adopting the most appropriate technological solutions on a case-by-case basis.
Design and construction of wind tunnels: regulatory compliance
Our wind tunnels comply with the AMCA 210 regulations (reference legislation in the US for the study of aeraulic performance) and ISO 5801 (equivalent legislation in the field international).
They are produced both in Outlet Chamber setup (fig. 12 AMCA 210 / fig. 41 ISO 5801) and in Inlet Chamber Setup (fig. 15 AMCA 210 / fig. 40 ISO 5801) . Furthermore, they are supplied complete with acquisition system and management and automation software .
RecoV wind tunnels: measurement accuracy
Thanks to constant development, our galleries ensure high standards of measurement, making it possible to accurate measurements even at very low flow rates and high pressures .
The galleries allow to test all physical quantities with high accuracy:
air flow
static, total and dynamic pressures
mechanical and electrical power
rotation speed
mechanical and electrical efficiencies
currents, voltages, powers and power frequency
power and sound pressure
air density and temperature
motor heating by measuring the electrical resistance of the windings
Features of management and measurement software
The measurement and management software was and is developed to simplify the test work , report creation and search for evidence . All data is saved on the database: master data of the test subject, laboratory set-up, measurements, calculations and analyzes and polynomials of the test curves.
Through an intuitive and multilingual interface it is possible to set the laboratory set-up by selecting:
measurement range for flow and pressure
automatic opening of calibrated nozzles
electrical or mechanical power supply
single-phase or three-phase DC or AC power supply
frequency (0-400 Hz)
voltage (0-1000V)
mains or inverter power
partialization of the aeraulic load
Wind tunnel: cost and estimates
For a first contact or to request more information on the RecoV services for wind tunnel construction and design, simply click on the "Contact Us" button or visit the Contact section.