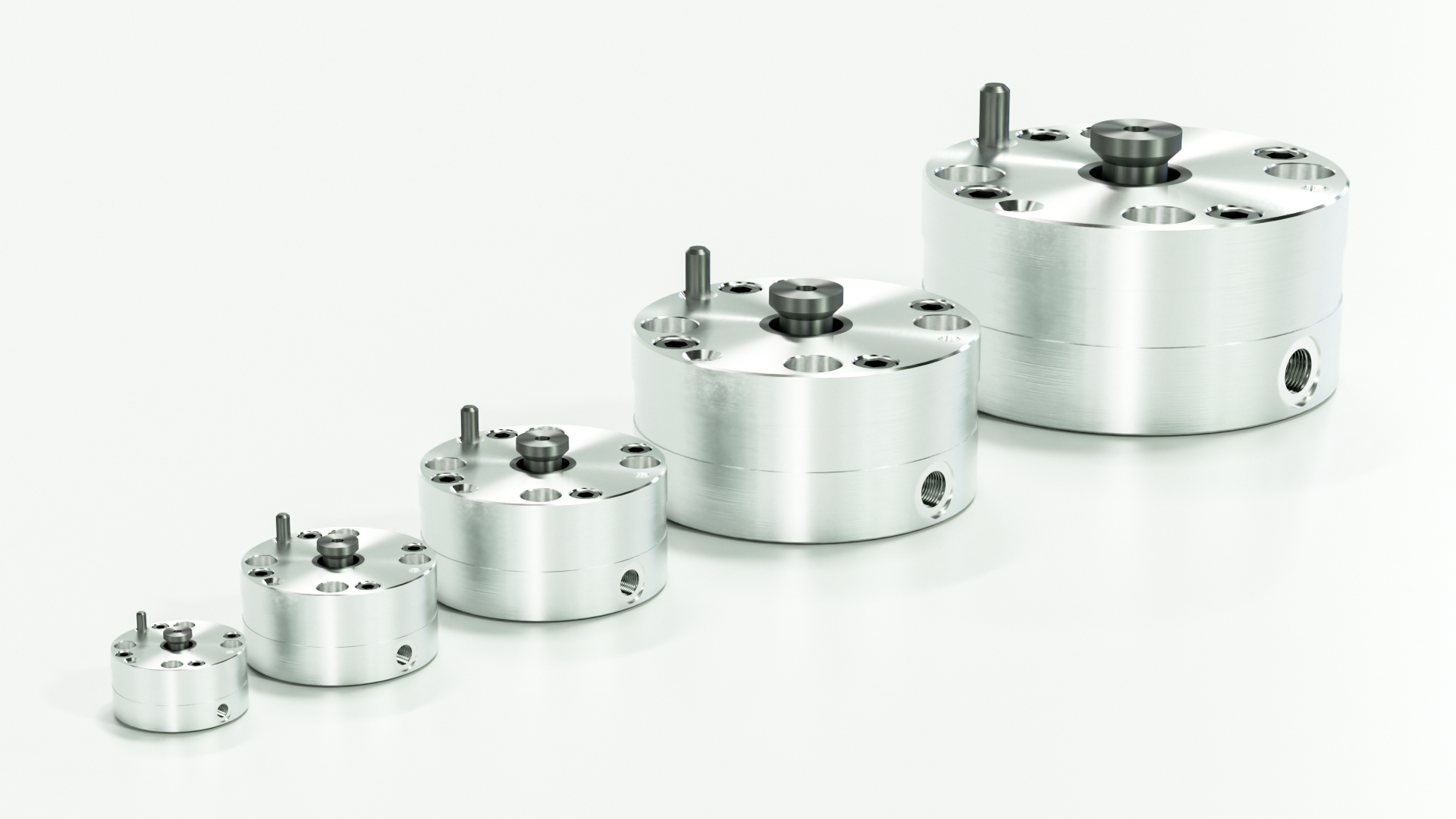 From the need to speed up and make the set-up change process of our production lines easier and safer, we have developed Zero A-Point, a simple support to automation. Zero A-Point is a system of centering and fixing of the equipment that allows the pallet change in a short time and with high precision. Zero A-Point is designed to ensure maximum safety, when the pressure inside the work chamber is zero, the system is blocked, preventing the equipment from moving or falling. Only by supplying Zero A-Point with a pressure greater than 5 bar does the gripping system disarm and allow the change of equipment.
Zero A-Point
The wide range of models will allow you to install your Zero A-Point on all extruded aluminum profiles on the market; you will also have a wide range of holding forces for each application.
For further technical details on the characteristics of Zero A-Point or for the request for quote , you can refer to the appropriate button Contact us or, alternatively, to the contact details in the Contact section.